We are so glad you stopped by to check out our website. Feel free to to check out our social media pages and check back often for new updates to discover what we are all about.
Northside Faith Family – It's PICTURE TIME!!
A pictorial directory is a powerful tool in our Church to help each of us know each other better. Our last directory is a bit out of date and it's time for a new one! We will have a photographer set up on

August 1st and 2nd from 2:30p to 8:45p.

An additional picture day of

August 27th

has also been added to the schedule. Stop by the signup table in the main lobby to schedule your time!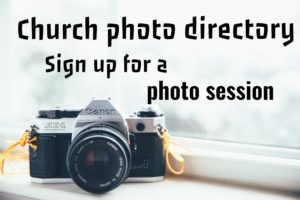 Sunday School 9:30 AM
Sunday Worship 10:45 AM
Sunday Night 6:00 PM
Wednesday Students 5:30 PM
Wednesday Adult Prayer 6:00 PM
Contact Us
Northside Baptist Church
611 West Lockridge Street
al.chandler@northsidefamily.org